Ben Zhang is founder of several businesses, most notably Greater China Industries, Inc. headquartered in Bellevue, Washington. Ben brings decades of international trade and business expertise to Greater China and the company continues to be a top 50 supplier in the Promotional Products Industry. The company has additional sales offices in Philadelphia, PA and San Diego, CA., and a purchasing office in Shanghai, China.
Originally from Jiangsu China, Ben holds a B.S. in Economics from the University of Washington, an MBA from Cornell University and OPM from the Harvard Business School.
Ben earned the University of Washington Foster School of Business "Asian Business Leadership" Award as well as City University's Global Innovator Award for multi-cultural businesses. He serves as a valued Board member of the WSCRC.
He supports many philanthropical endeavors both with his time and financial resources in communities crossing both sides of the Pacific.
In his spare time he enjoys a casual round of golf, his favorite sport.
Hanson Chong is Greater China's new V.P. of Import Operations. He will oversee the import department in both US and China operations, with responsibilities for product sourcing, production, quality control, testing and compliance. Hanson brings 15 years of experience in international trade and manufacturing, 10 years of experience in international sales channel management in tech industry with a Fortune 500 company, and a wealth of experiences in creating and investing in new businesses. Hanson brings broad industry knowledge and technical expertise to the teams and looks forward to making a significant contribution to the import department.
Hanson holds a B.S. in Electrical Engineering from Washington State University and an MBA from Murdoch University in Australia. He lives in Issaquah Washington with his wife and two daughters, enjoys fishing and boating in the summer.
Vice President of Sales & Marketing
The newest member of the Greater China team is Reggie Gonzalez. With over 25 years of experience in the promotional products industry, he is tasked with leading Greater China USA into the next decade in sales and marketing. Reggie Gonzalez comes to Greater China with both distributor and supplier experience. Having spent over 12 years with top 40 Distributor Geiger and over 7 years with Top 50 supplier iClick in sales, marketing and executive management positions.
Currently a board member of the Northwest Promotional Marketing Association and past President and former board member with SAAC. Originally from Los Angeles, CA, he now makes his home in West Seattle, WA.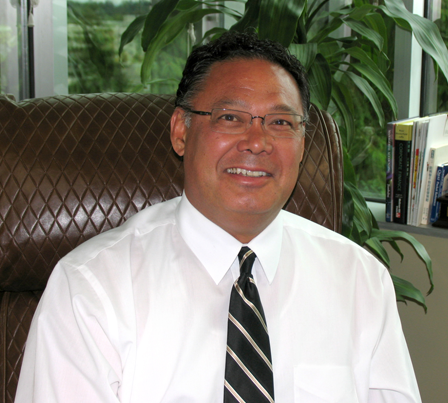 Mel is Greater China's Human Resource Manager. He has been with Greater China since 1996 and was its first employee. Mel has filled many management positions within Greater China during the company's history. He has extensive experience on both the import and production side of operations to compliment his sales background. Mel is a graduate of the University of Washington TMP Management Program, where he also received his BA in Human Resource Management.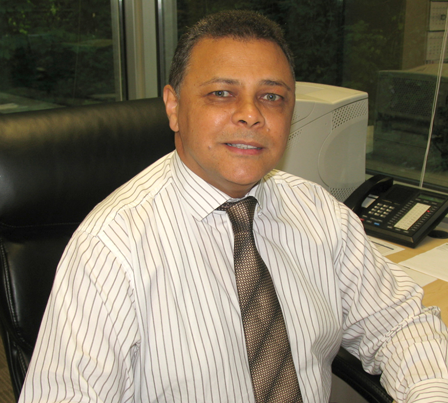 Mervin Olieslager is the company Financial Controller. He is a recent immigrant from Cape Town, South Africa, where 14 years ago he started a manufacturing business with 3 partners in the Ostrich Leather manufacturing industry. His company manufactured and exported handbags, wallets, purses and belts from ostrich, crocodile and other exotic leathers. At the time of his departure he was Financial/Operations Manager.
Although from an accounting background, Mervin takes a "hands-on" approach to business operations, with a view of improving business processes and delivering efficiencies in operations.
Mervin has a Bachelor's Degree in Business through Newport University, California, and is in the process of doing his dissertation to complete his MBA through Milpark Business School, Johannesburg, South Africa.
Paul is Greater China's Logistics Manager and possesses over 22 years of international logistics and customs brokerage experience. Paul has worked as a customs runner, entry writer and senior import manager for a customs brokerage firm, and has managed Greater China's logistics since 2001. Paul is in the process of obtaining his customs broker license and is presently supervising the implementation of Greater China's in-house customs brokerage.